Hydractive in Vitacomplexi is en- riched with a complex of revitalizing and vascular-strengthening ingredi- ents and hyaluronic acid. especial- ly indicated for restoring the hydro reserve of stressed, tired skin of the face, neck, neckline, and hands.
The combination of hyaluronic acid with a vita- min-mineral complex in Hydractive in Vitacom- plex (Hydractive in Vitacomplex) provides a potentiating effect of the cocktail components, allowing you to create a depot in the skin with a long-term release of active ingredients, and, ac- cordingly, a longer result.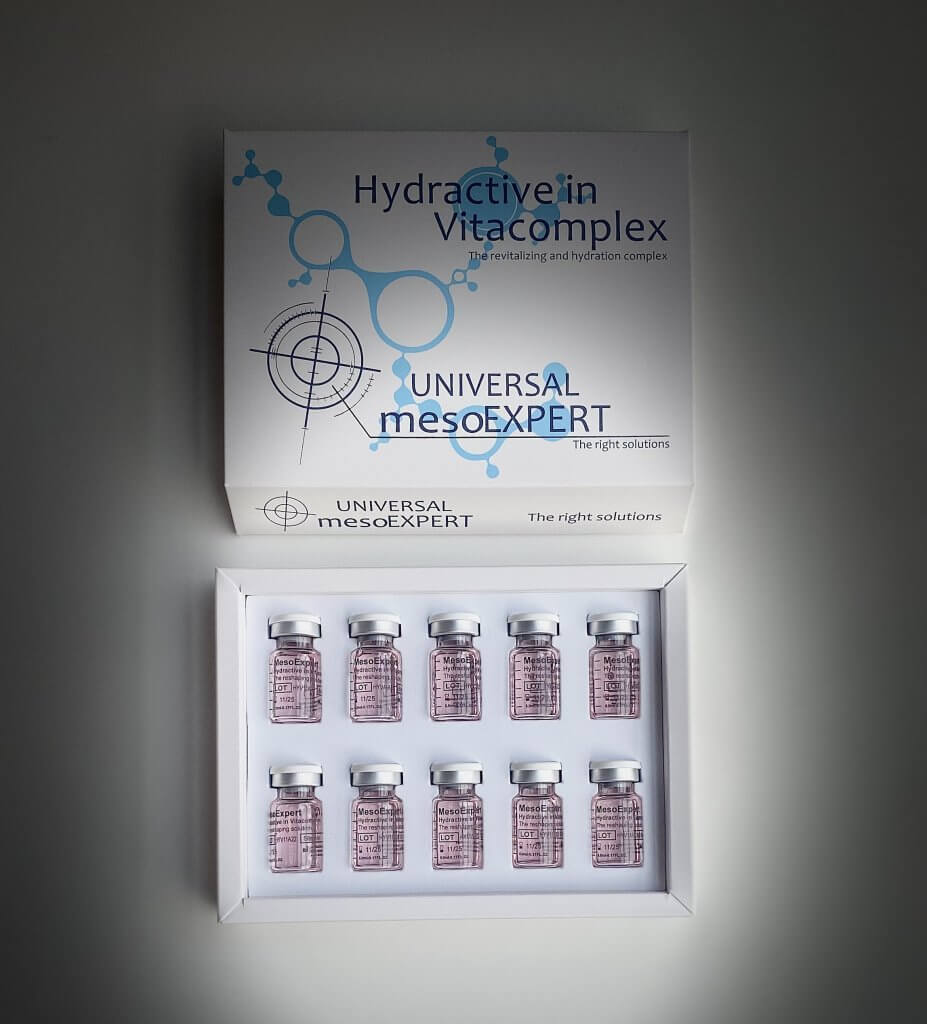 Indications:
• Anti ageing.
• Therapy for stressed skin, smoker's skin.
• Post laser treatment.
• Post-acne (stagnant spots, pigmentation).
• Prolongation of the action of fillers based on HA.


Areas of application:
Face, neck, neckline, hands.


Ingredients:
Hyaluronic acid has the ideal concentration of 8 mg / ml and the ideal molecular weight of 2.0-2.2 million Da., and provides a long lasting stay in the skin.
10 Vitamins, especially B vitamins Boost the various cellular activities, maintaining the osmot- ic pressure of the tissue and the ionic interactions responsible for the structuring of the tissues.
21 Amino acids as structural components of pro- teins, they enable the restructuring or repair of damages skin tissues.
13 Minerals boost cellular activity, maintain os- motic pressure in biological tissues and ionic in- teractions responsible for tissue structuring, and improve metabolic processes.