Vitacomplex is a meso cocktail for revitalizing of the skin.
Indications: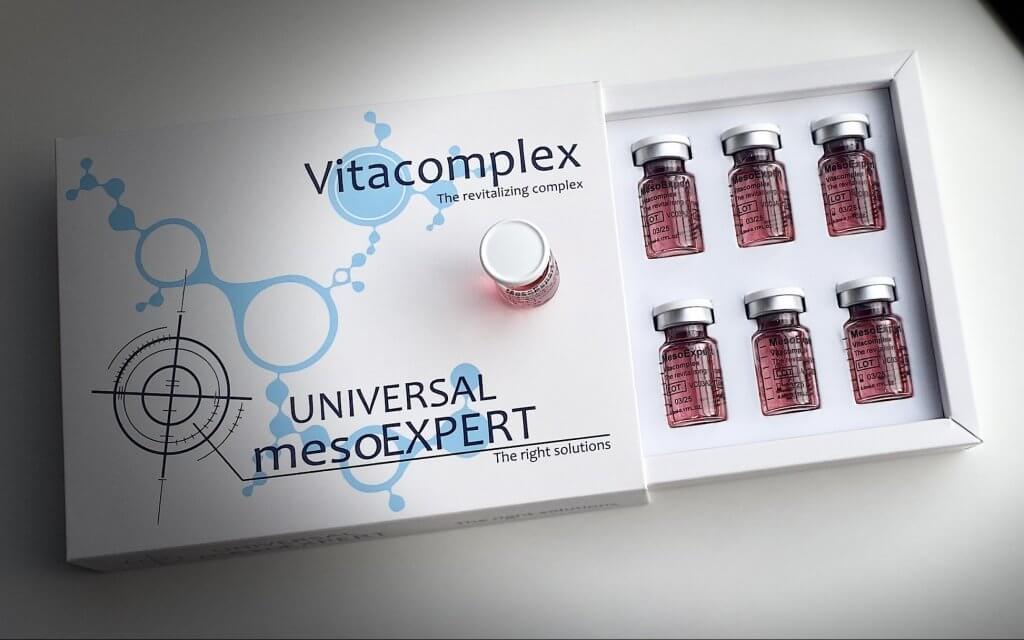 • Anti ageing.
• To restore dry and lifeless skin.
• To restore "stressed" skin, with chronic fatigue syndrome.
• Post laser treatment.


Areas of application:
Face, neck, neckline, body, scalp.


Ingredients:
10 Vitamins, especially B vitamins. Boost the various cellular activities, maintaining the osmot- ic pressure of the tissue and the ionic interactions responsible for the structuring of the tissues.
21 Amino acids as structural components of pro- teins, they enable the restructuring or repair of damaged skin tissues.
13 Minerals boost cellular activity, maintain os- motic pressure in biological tissues and ionic in- teractions responsible for tissue structuring, and improve metabolic processes.