MesoHair Pro is a meso-cocktail to combat androgenetic alopecia.
Indications: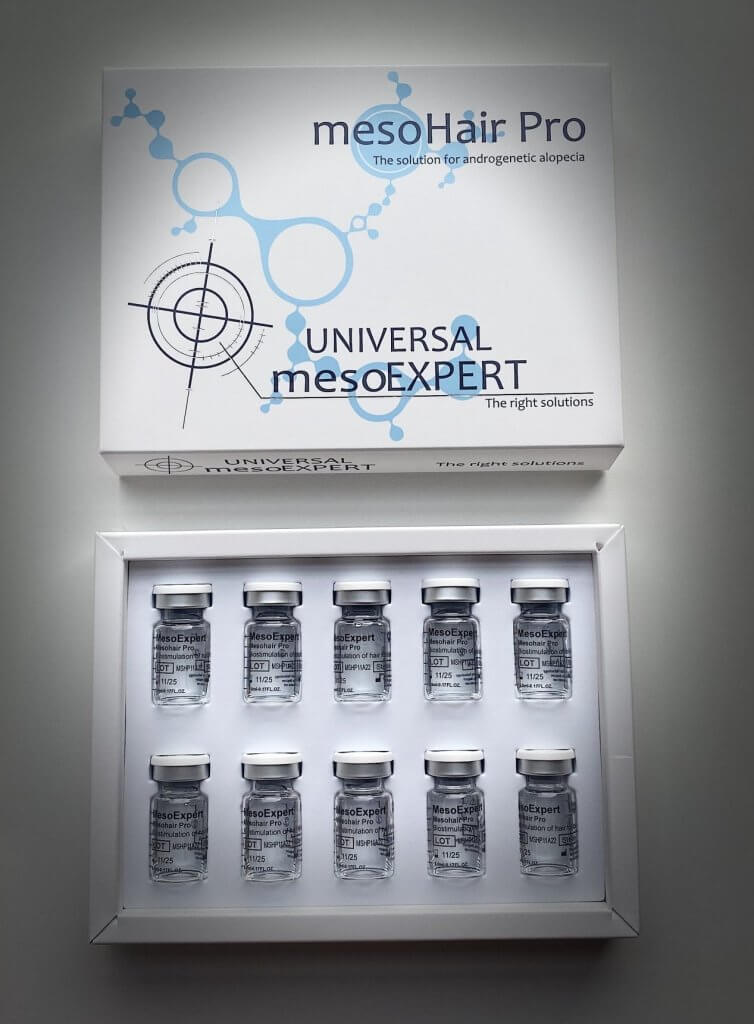 • Androgenetic alopecia
• Stimulation of hair growth and im- provement of the scalp
• Preparation of the scalp for hair transplantation


Ingredients:
Minoxidil Widens arteriae and stimulates hair growth.
Thiamine hydrochloride (vitamin B1)
Nicotin- amide (vitamin B3)
D-panthenol (vitamin B5)
Pyridoxine hydrochloride (vitamin B6) Regulate sebum secretion and dandruff, caused by the built up of cellular debris, which asphyxi- ates the hair follicles.
Biotin (Vitamin H or B7) Stimulates hair growth and thickens hair.
Acetyl cysteine Anti oxidant with anti inflamma- tory properties.