MesoStretch is designed to reduce the depth of stretch marks and scars.
Indications: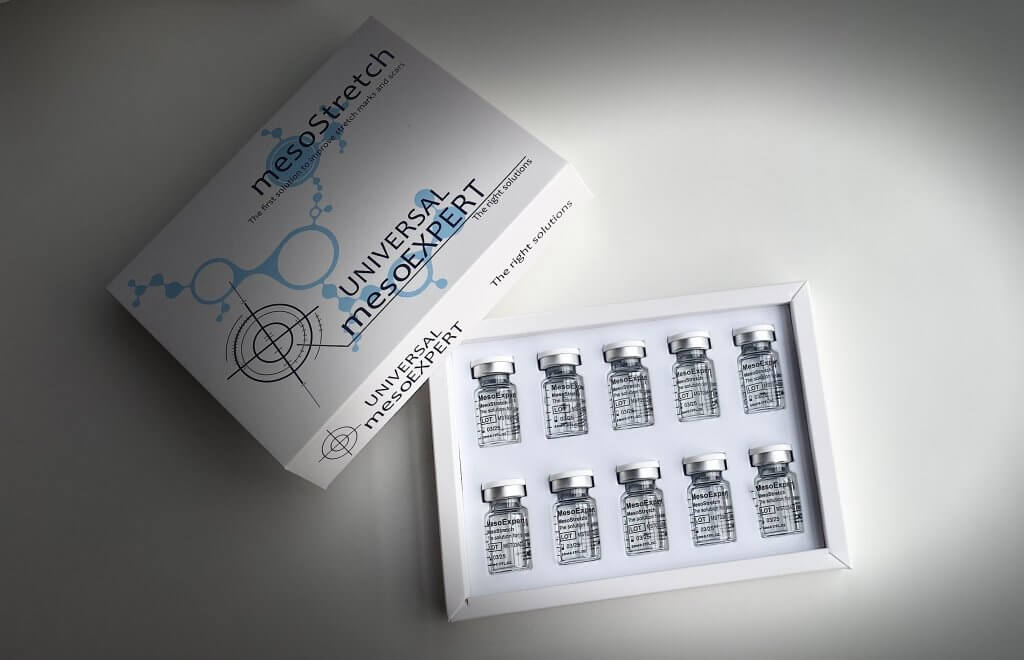 • Management of fresh and old stretch marks and scars on any part of the body, also for pre- vention.
• Provides also lifting of age-related, ptotic skin.


Areas of application:
Face, body.


Ingredients:
• Citric acid exfoliating agent to peel away dead cells. Enhances easier penetration of other ingre- dients.
• Glycine, valine, proline acts on the synthesis and growth of elastin and collagen fibres.
• Retynil Palmitate (Vitamin A) boosts collagen synthesis.
• Vitamin E (alpha-tocopherol) an antioxidant that promotes skin healing and reduces scarring.
• DMAE, 2-dimethylaminoethanol facilitates the synthesis of acetylcholine, acts on the cholin- ergic system and as free radical scavenger. It reduces the accululation of lipofusion deposits inside cells.
• Chondroitin sulphate, a glycosaminoglycan stimulates the natural hyaluronic acid production.
• Carnosine is present as a natural peptide,stim- ulating anti ageing.
• Sodium hyaluronate hydrates the skin.
• Tween y-cyclodextrine complex provides sus- pension of lipid complexes and excretion.