MesoDerm actively stimulates the production of collagen and elastin fibers and is tightening the dermis, actively anti ageing.
Indications: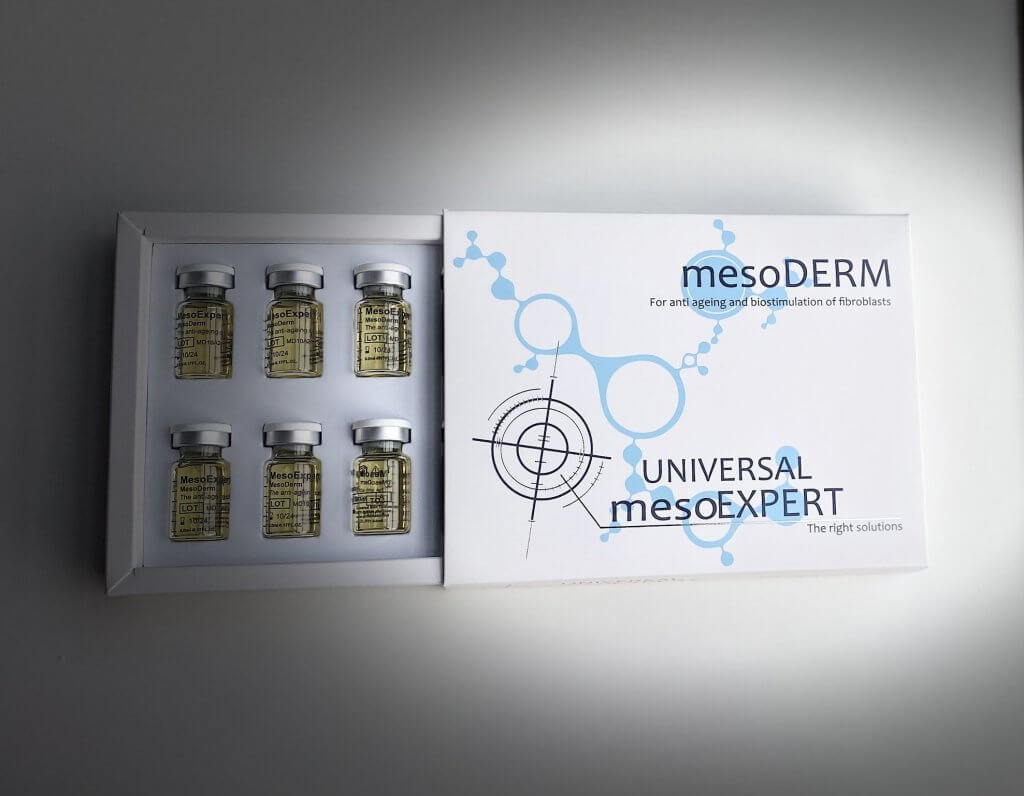 • To tighten the skin around the eyes.
• To prevent puffiness and sagging of the skin around the eyes.
• To restore elasticity and tone of thin, flabby skin of the face, neck, decollete, hands.


Ingredients:
Ascorbic acid (Vitamin C) biostimulates the fi- broblasts and scavenges free radicals.
Rutin: provides anti oxidant and anti inflammato- ry properties.
Glycine, Proline, Valine stimulate elastin and col- lagen fibres.
EDTA Binds and removes excess irons and acts as anti oxidant.
Citric acid works as exfoliation agent and en- hances easier penetration of ingredients.
Tween y-cyclodextrine complex suspends lipid complexes and stimulates excretion of it.